Summer Highlights of June 17′
These past few months have been eventful to say the least. Although we stayed in the city for the month of June, we had something fun and exciting to do almost everyday. It brings me joy to scroll through my photo album and relive some of these moments… Let me share with you some of my favorite moments of June 17′
We kicked off the summer in an epic yacht party hosted by Time Out New York and Hornblower Cruises. The party cruise included an open bar delicious hors d'oeuvers and an awesome DJ whom kept us dancing all night long all the while we enjoyed the city lights as we cruised down the Hudson River!
Rosé has definitely become the "it" drink of the summer and if you are a Rosé enthusiast like me and my #Squad you are gonna love this. Every May the worlds first all exclusive Rosé wine festival is held here in New York City. We have been in attendance for the past two years and you bet we will be there at the next, all while fabulously dressed in pink and white!!
The Veuve Clicquot Polo Annual Polo Classic, is by far one of my favorite events of the summer. This exciting event is full of entertainment, polo, picnicking and bottles Veuve Clicquot Champagne. This 10th year anniversary was hosted by Neil Patrick Harris and Alicia Keys who performed for the 8,000 plus attendees.
Its my birthday! And to celebrate my husband, sister, her boyfriend and my best friend attended a pool party at The McCarren Hotel and Pool. So HAPPY BIRTHDAY to me and happy first day of summer 2017!
Hello Chandon! Here is my #chandonsquad at the super exclusive and secretive Chandon Summer Fete where Chandon keeps pouring all night long.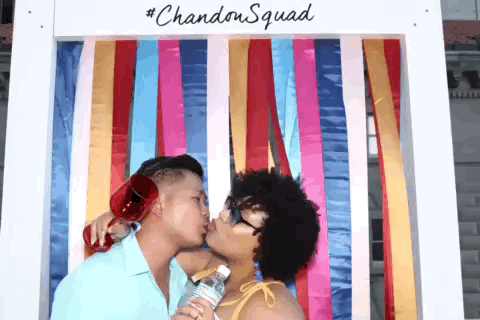 Rosé All Day is what #pinknic is all about! This event is held in Governors Island and it consists Rosé wine, Rosé champagne, Frosé, food and live entertainment. The view from above the Ferris wheel is truly spectacular as you get a full glimpse of Lady Liberty and a sea of thousands of people all the while fabulously dressed in all shades of pink and white.
Took the boys to S.Pellegrino Taste Guide, where guest we're invited to try Chefs April Bloomfield and Ludo Lefebvre's creations.